Around 15 years ago, the competition to develop an autonomous car was started when Google recruited winners of the DARPA Urban Challenge, now it has become the race for commercialisation. Currently, the business models of autonomous cars are divided into 'product' based approaches like Tesla and 'service' approaches like Waymo. From the service perspective, Robotaxis will play an essential role in maintaining mobility in large cities and depopulated cities, but the service providers have not yet secured profitability.
Sonnet.AI, South Korea's leading robotaxi startup, launched its first commercial robotaxi service in late 2021 and has expanded to various cities without cash burn like others. In this presentation, Dr Son will share the history of developing autonomous driving technologies in DGIST and Sonnet.AI, and the vision of autonomous driving technologies.
Dr Joonwoo Son is a principal research engineer at the DGIST (Daegu Gyeongbuk Institute of Science and Technology) and a Founder & Chairman of Sonnet.AI, South Korea's leading robotaxi startup. He has worked as a senior research engineer at Daewoo Precision Ind., Ltd. and SiemensVDO and has been a visiting engineer at the Massachusetts Institute of Technology, MA, USA. Dr Son's primary research interests are autonomous vehicle development, artificial intelligence, and automotive human factors.
Interested in participating? Register now!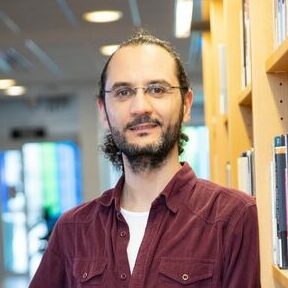 Associated Professor (Halmstad University)