The second General Assembly meeting of the ROADVIEW project was held at the HANAHOLMEN Swedish-Finnish Cultural Centre in Espoo, Finland, between February 28th and March 1st, 2023. The event was organised by the Finnish Geospatial Research Institute (FGI) and was attended by all the consortium partners.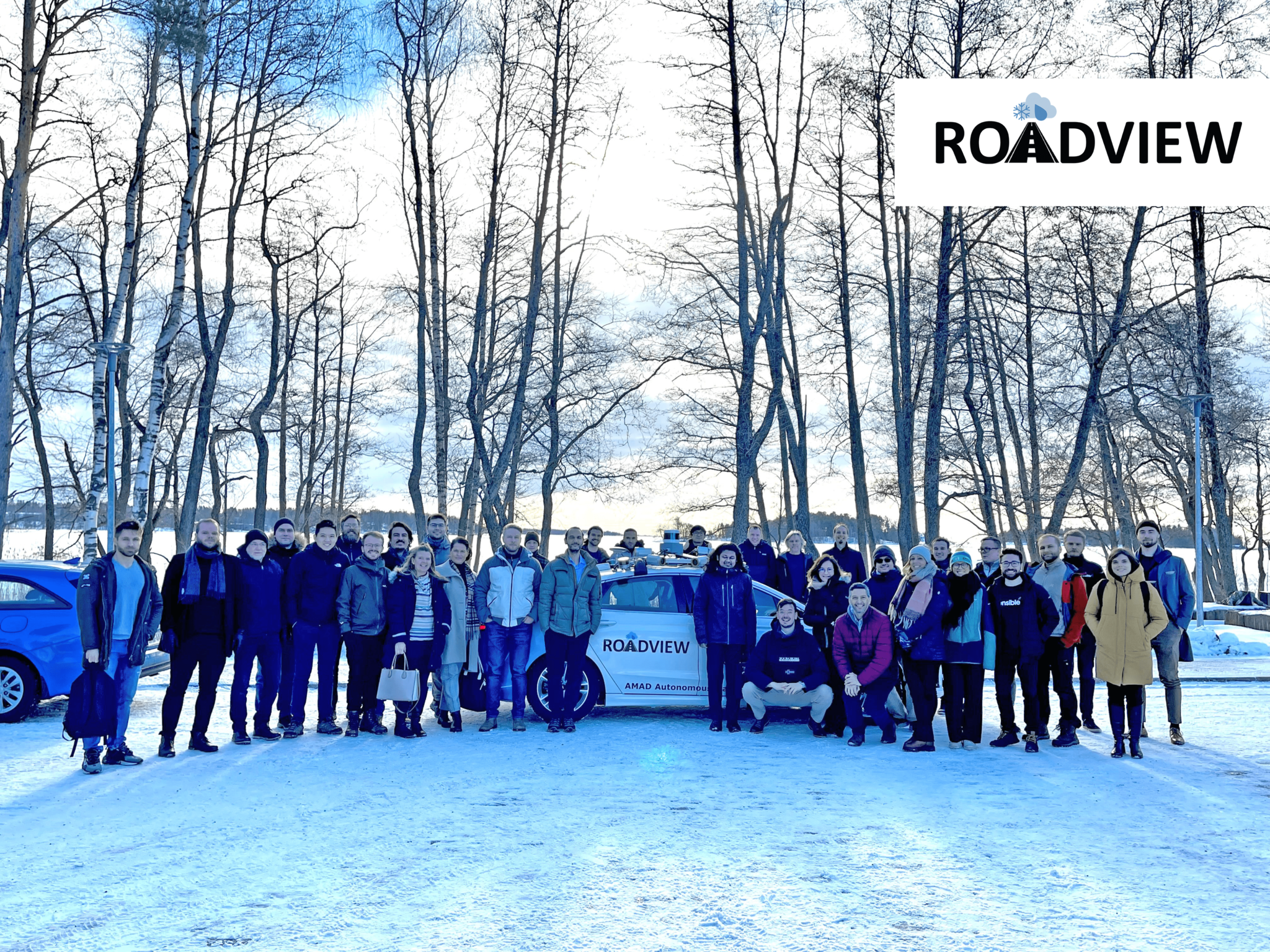 Photo credit: accelopment Schweiz AG
On the first day of the General Assembly, the work package leaders presented the progress of their work within the ROADVIEW project. These presentations led to fruitful discussions that helped the partners to set priorities for the upcoming months. Additionally, partners also took part in a workshop led by accelopment Schweiz AG aimed at defining the target groups, key messages, potential speakers, and the delivery format of the soon-to-come ROADVIEW Webinar series.
On the second day of the General Assembly, partners had the opportunity to visit Sensible4's premises and test the autonomous driving research vehicles of Sensible4. The vehicle successfully drove autonomously through a pre-defined path covered in snow, and with moving obstacles simulating vulnerable road users.
Following the demonstrations, the ROADVIEW consortium held parallel working group meetings to define the ROADVIEW systems' reference architecture, harsh weather noise models, requirements for the setup, and assessment of risks, amongst others.
Throughout the two-day General Assembly meeting, partners also had the opportunity to experience Finnish culture through various activities such as Finnish sauna and cuisine. These activities provided a great opportunity for partners to network and build stronger relationships, which is essential for the successful implementation of the ROADVIEW project.