May 2023 marked a pivotal month for the ROADVIEW project Dissemination. The consortium's engagement in three high-level conferences – notably 'Sustainable AI and AI for Sustainability,' the 4th European Conference on Connected and Automated Driving (EUCAD), and the 15th ITS European Congress – yielded remarkable outcomes in terms of project visibility, collaborations with complementary EU initiatives, as well as sparked interest from potential investors and technology users. All three events provided a platform for ROADVIEW to engage with relevant stakeholders, including the scientific community, policymakers, and industry. This not only enabled knowledge transfer on challenges, approaches, and success factors for automated vehicle systems, but it also set foot for future collaboration and partnerships in Europe and beyond. Below are presented more details and highlights of the events.
Sustainable AI and AI for Sustainability
The project coordinator, Eren Erdal Aksoy, and his team from Halmstad University took part in the 'Sustainable AI and AI for Sustainability' event. Organised by the Swedish Presidency of the Council of the European Union and the Swedish Ministry of Finance, it aimed to collaboratively identify future opportunities and challenges associated with AI and sustainability. With around 200 attendees, it provided a valuable dissemination platform for the consortium. ROADVIEW gained significant exposure during the event, being featured in the  Göteborgs-Posten, one of Sweden's largest newspapers, the Hallandsposten, a local newspaper, and on TV4, a national Swedish broadcasting service.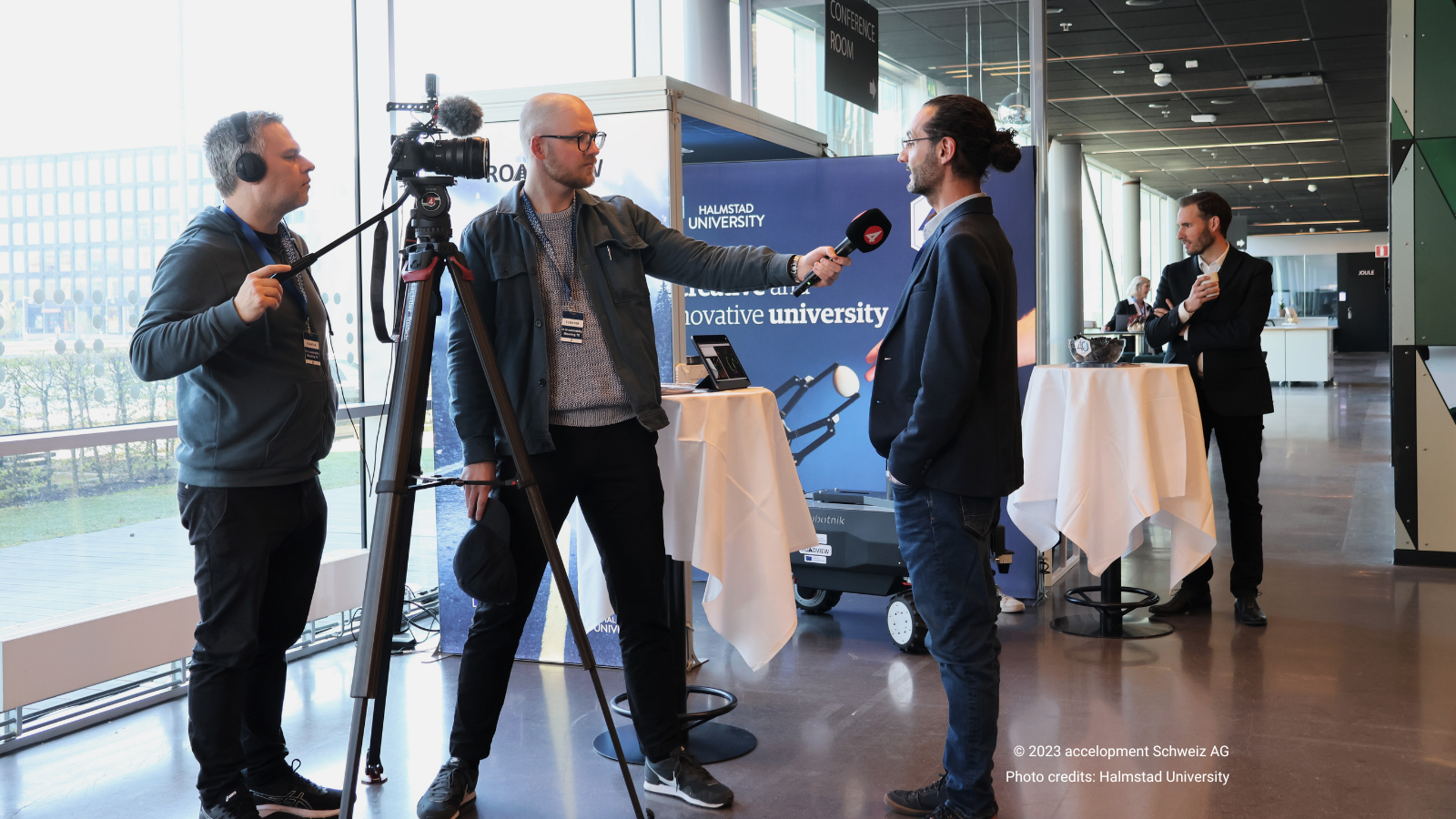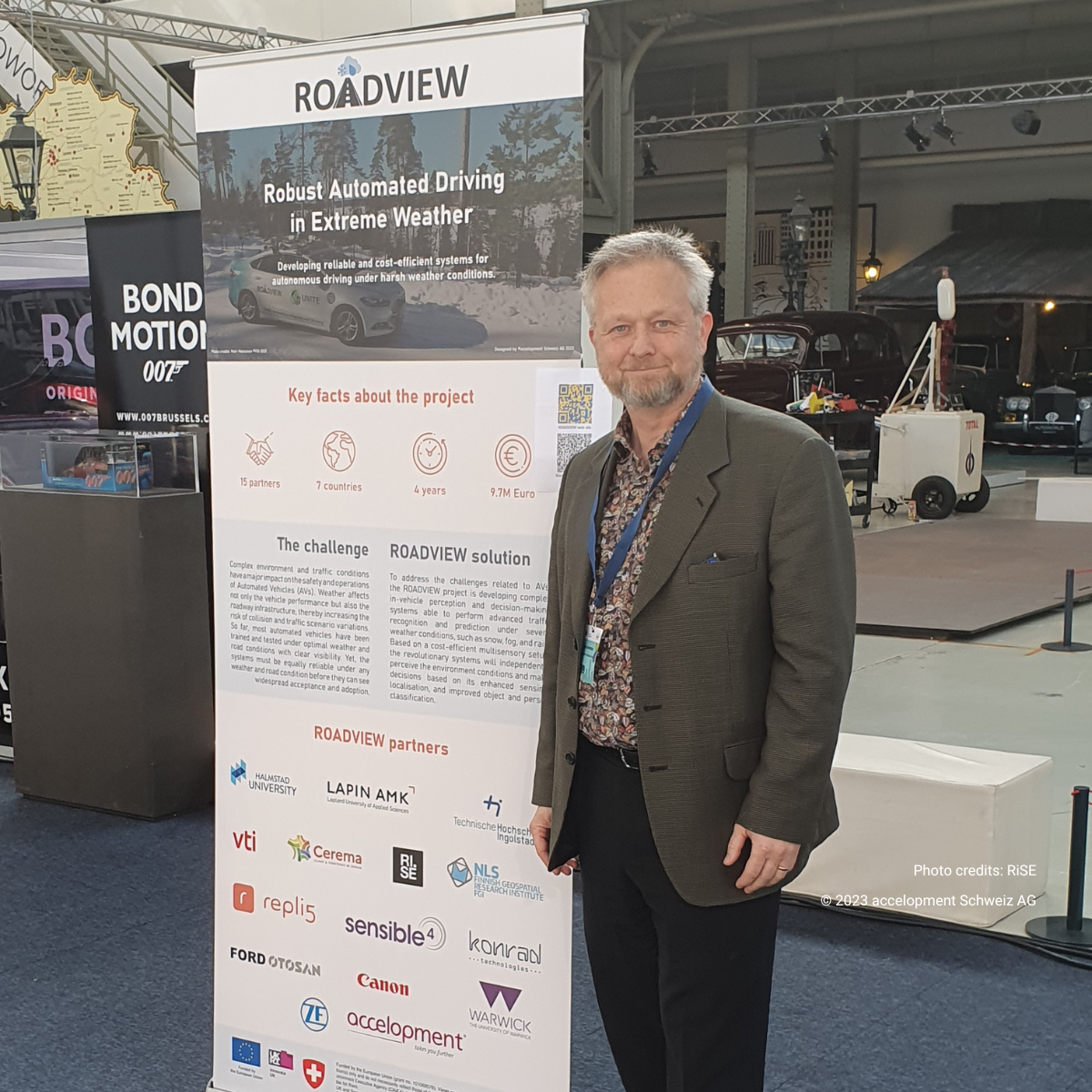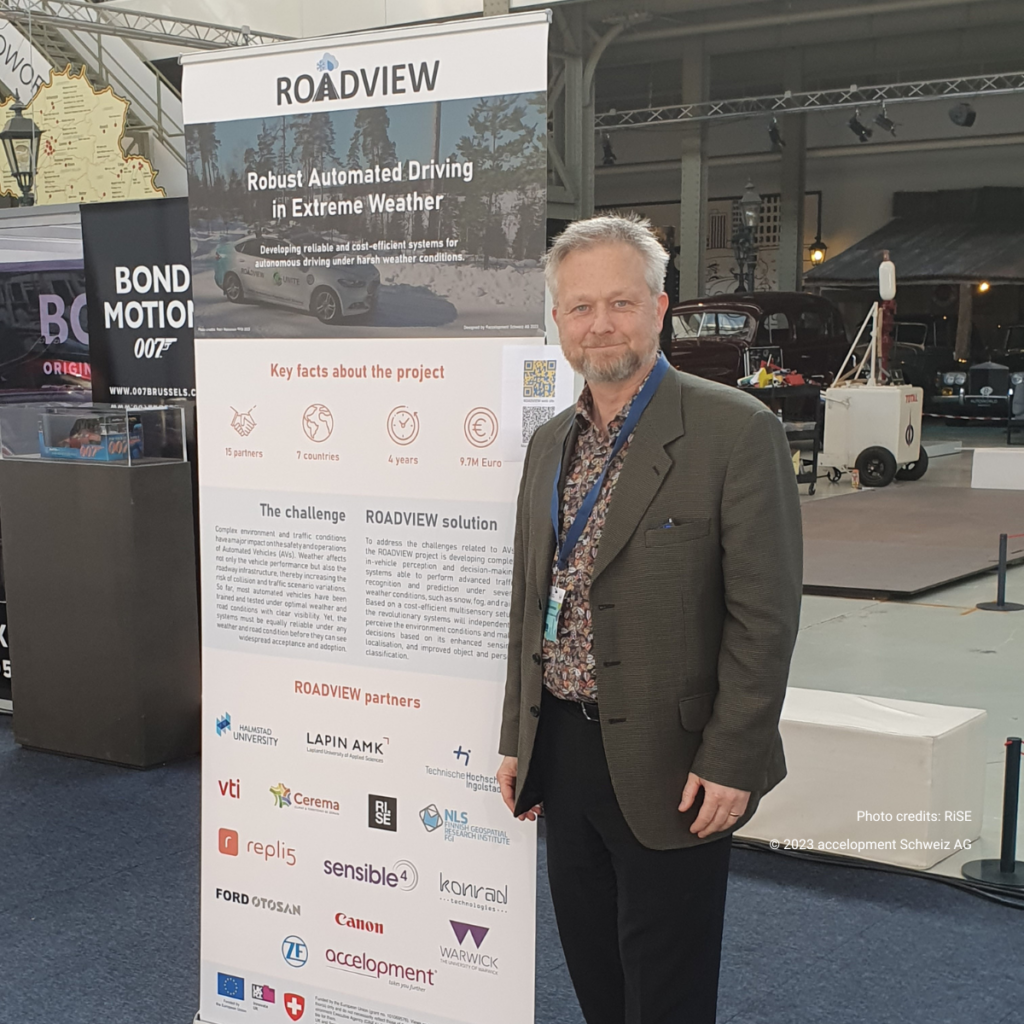 The European Conference on Connected and Automated Driving (EUCAD) is an initiative of the CCAM Association in collaboration with the European Climate, Infrastructure and Environment Executive Agency (CINEA), and it aims to discuss and define the pathway towards implementing large-scale demonstrations and deployment of Cooperative, and Connected Automated Mobility (CCAM) solutions in Europe. At the beginning of May, Martin Sanfridson (RISE) attended the 4th EUCAD Conference, representing ROADVIEW. During the two-day event, ROADVIEW was featured in a dedicated booth, and had the chance to pitch the project to the conference organisers. Equally important, ROADVIEW engaged with representatives from the sister project EVENTS. Together, R&D synergies and opportunities were identified and explored to further advance the boundaries of connected and autonomous driving under harsh weather conditions.
Antti Kangasrääsiö (Sensible 4) and Eren Erdal Aksoy (Halmstad University), joined the 15th ITS European Congress on behalf of the ROADVIEW project. The ITS European Congress is organised by ITS Europe, and it is the largest event exclusively focussed on intelligent mobility and the digitalisation of transport, serving as a platform to exchange the most recent advancements in the field. More than 2.500 participants took part in over 100 sessions, and 80 exhibitors showcased the latest innovative technologies, ITS services, and transportation solutions. During the congress, the ROADVIEW team was invited to a panel discussion on the challenges of multi-modal ML-based perception development & testing for automated applications. ROADVIEW innovative perception and control solutions particularly attracted the interest of participants.