June proved to be a significant month for ROADVIEW, featuring events that brought together leading experts from across the globe to address key challenges and discuss the latest advancements in the field of autonomous driving. Let's recap the insights from three of these influential gatherings.
Resilient and Robust Sensing for Automated Systems for Transportation Conference
The 'Resilient and Robust Sensing for Automated Systems for Transportation' conference was held in Coventry, hosted by the University of Warwick in partnership with ROADVIEW, AESIN, and CATAPULT. The Finnish Geospatial Research Institute (FGI), a key partner in the ROADVIEW project, shared insights on addressing performance degradation, data integrity and optimisation of data collection for autonomous systems. With a unique blend of in-depth talks by global experts and engaging Q&A sessions, the conference served as a platform for exploring how the research community can enhance the 'sight' and 'navigation' capabilities of self-driving vehicles. As part of a recurring series, this event marked another significant stride in fostering a community dedicated to advancing autonomous driving technology.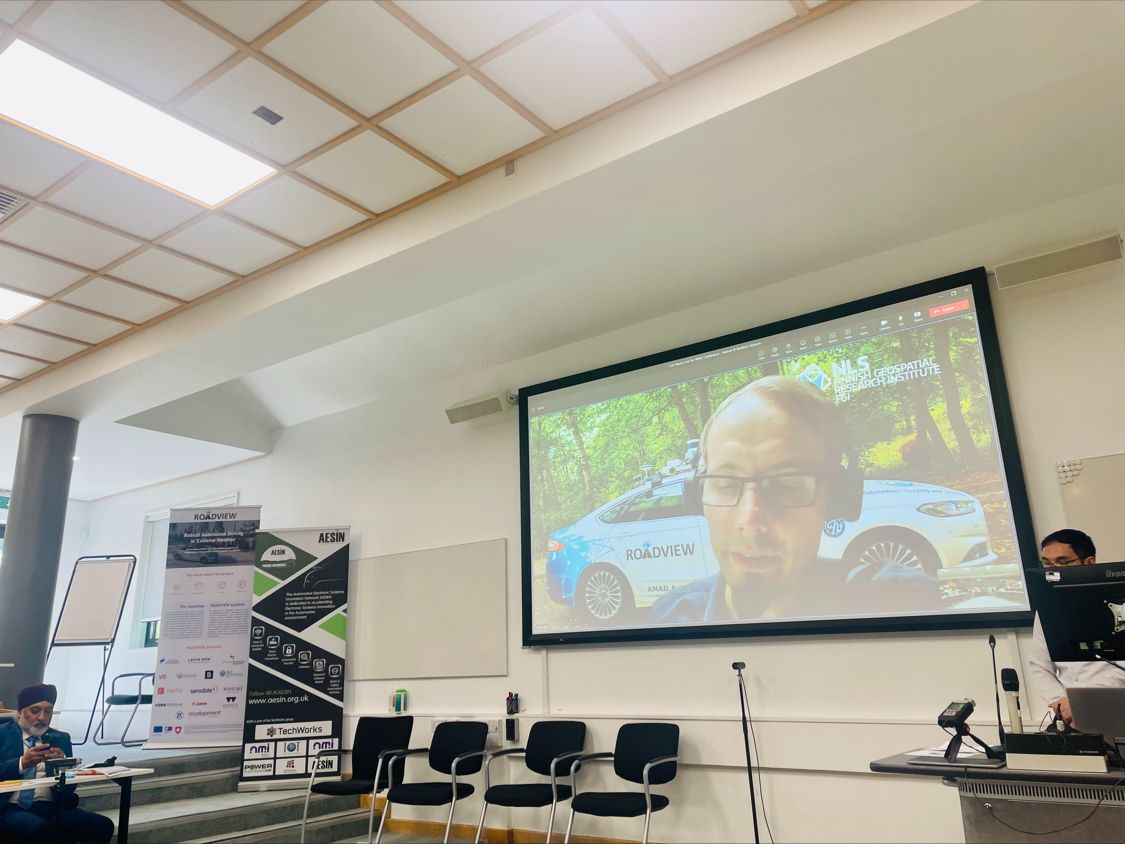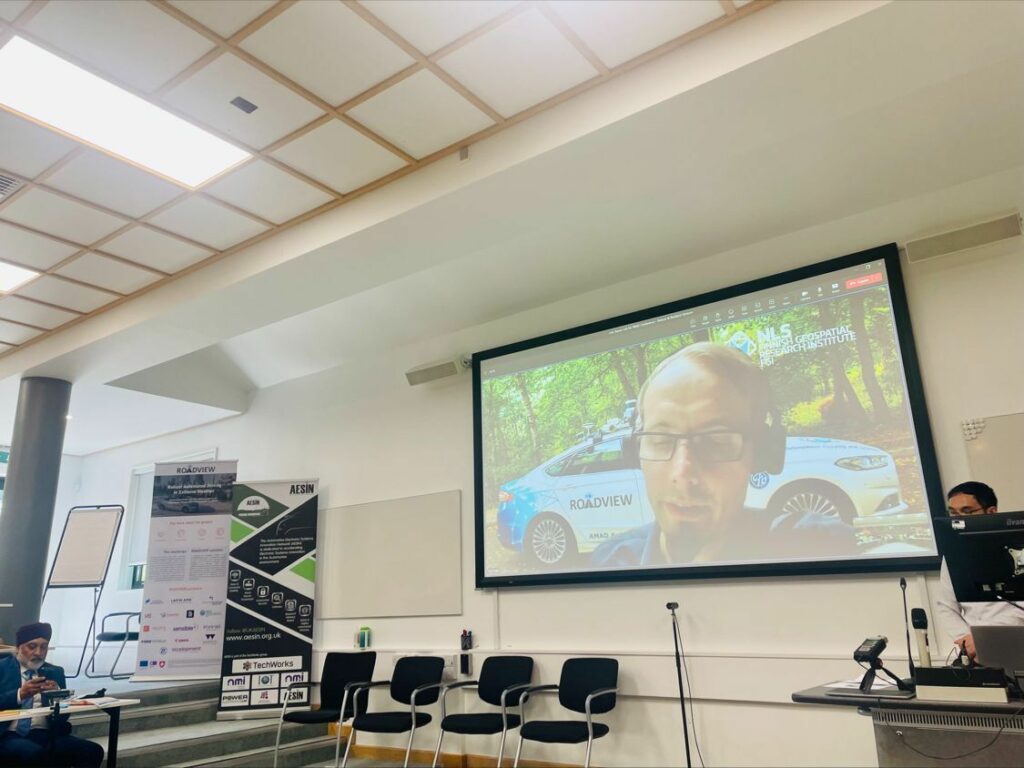 A Dive into Adverse Conditions: The CVPR Workshop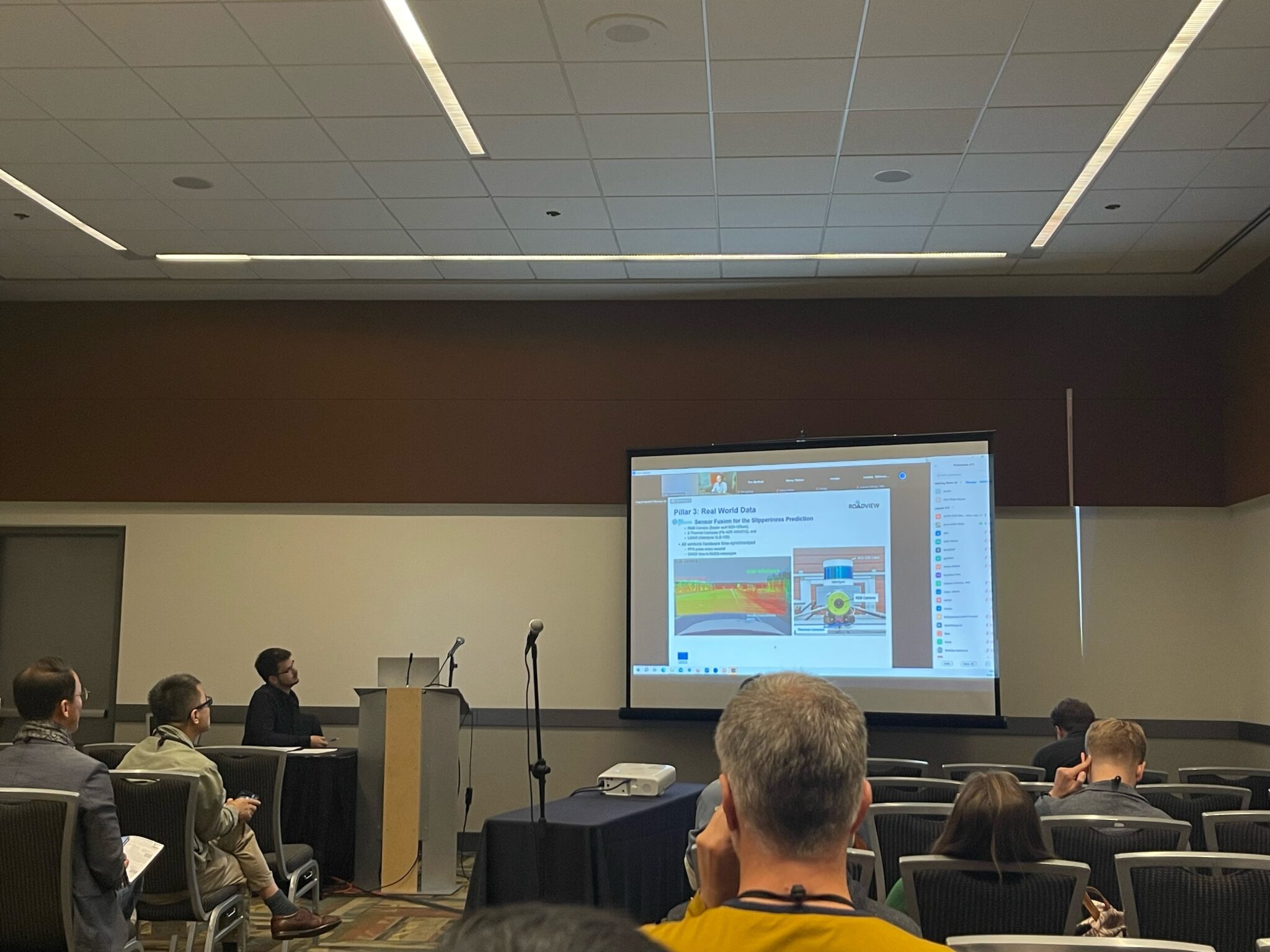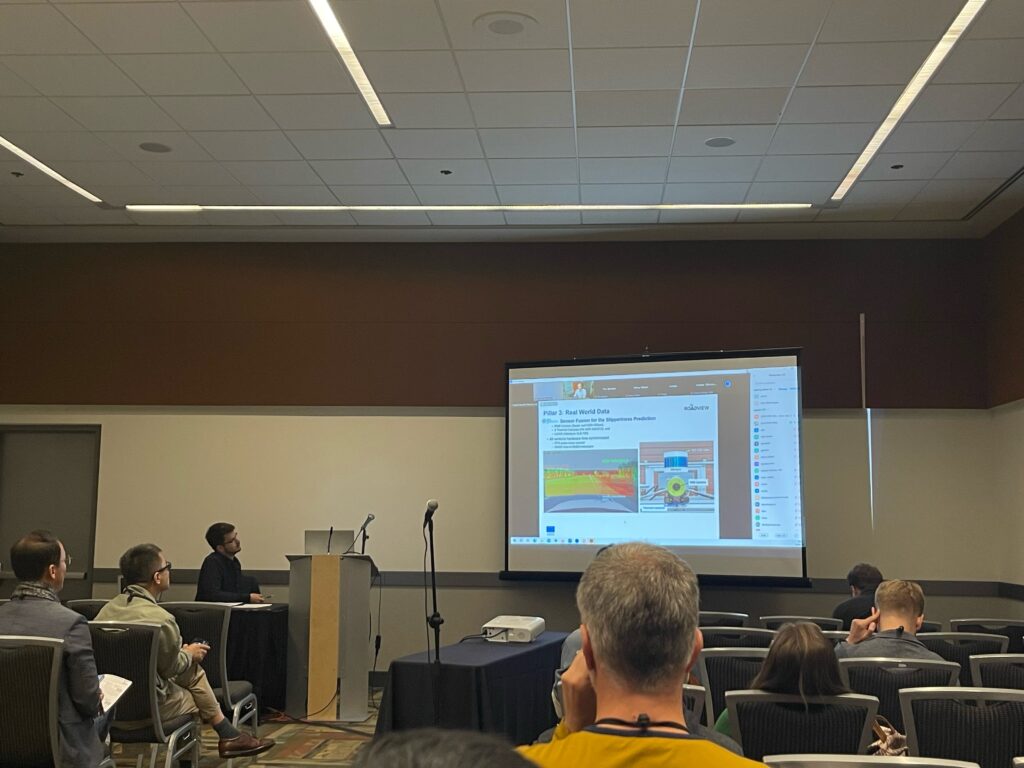 The 'CVPR Workshop', held in Vancouver, Canada, addressed the particular challenge of adverse weather and lighting conditions. After introducing the ROADVIEW project, Eren Erdal Aksoy, shared the initial developments on methods to remove distractions, like snowflakes, from the car's vision system, and enhance their ability to spot objects in poor weather conditions. Additionally, during the workshop, Aksoy emphasised the critical need for ROADVIEW to investigate innovative ways for autonomous vehicles to detect slippery roads. He also highlighted the project's push to enhance computer simulations for robust testing of these systems. Overall, these efforts underline ROADVIEW's dedication to ensuring the safety and reliability of self-driving cars in any weather conditions.
ROADVIEW Expert Insights: Spotlight on Dr Joonwoo Son's Seminar
While the CVPR Workshop concentrated on technological advancements, another ROADVIEW event hosted by Halmstad University on June 19th offered a perspective on entrepreneurship in the autonomous driving field. Dr Joonwoo Son, ROADVIEW's international collaborator and founder of South Korea's leading robotaxi startup Sonnet.AI, shared his journey of commercialising autonomous driving technologies. Despite the financial hurdles typically encountered by startups, Sonnet.AI successfully expanded its services across various cities since its commercial launch in late 2021.